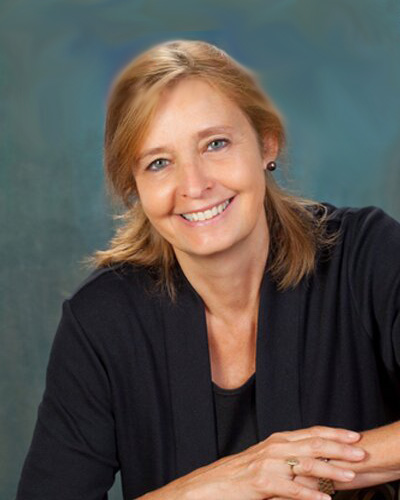 Madelyn Ross is the Associate Director of China Studies at the Johns Hopkins School of Advanced International Studies (SAIS) and Executive Director of SAIS China, which includes the Hopkins-Nanjing Center partnership and the SAIS dual degree program with Tsinghua University.
Ross holds an M.A. in International Affairs from Columbia University and a B.A. in East Asian Studies from Princeton University, magna cum laude. She did graduate work in Chinese at Fudan University in Shanghai in 1979-1980, where she was one of the first American students to study in China following normalization of US-China relations. She has lived and worked in Beijing, Hong Kong, Shanghai, and Taipei.
Several American universities have terminated their academic programs in China citing concerns about academic freedom. Can you describe the state of academic freedom in China and how legitimate these concerns are?
The state of academic freedom in China is a legitimate concern for American universities offering academic programs there. In recent years, the Chinese Communist Party has been reasserting its role in all aspects of life in China and strengthening ideological control over topics that can be openly discussed in the classroom and on the internet.
This situation should not be considered a broad mandate for American universities to cancel programs in China, however. It affects some forms of academic programs more than others. University leadership must assess whether or not they will be able to accomplish their academic goals in China before considering cancellation.
What are some issues that university leadership should consider before creating an academic program in China?
There are three primary issues to consider:
First, an American university that wants to offer courses or degrees under its name in China should have a signed agreement with its Chinese partner guaranteeing the university control over the content of the course, and ensuring academic freedom in all aspects of the course—including the selection of instructors, curriculum, classroom discussions, and written work.
Second, American universities also offer a wide array of study abroad programs in China, in collaboration with Chinese institutions. Some programs allow students to enroll directly in Chinese university classes, do internships in China, and live with Chinese families, giving them a relatively unfiltered chance to experience life in China. As we all know, direct exposure to countries with different cultures, values, and political systems is an important part of an overseas learning experience. Cutting back on these programs is not in our national interest—America needs to educate citizens who understand China deeply and speak the Chinese language. This is truer than ever in times of tension in U.S.-China relations, and when Chinese society is less open to foreign influences.
Third, before students leave for any academic program in China, they should receive an orientation that includes not just culture and logistical issues, but also context for the differences they may experience in academic and political life, as well as the state of U.S.-China relations. (There may be fruitful opportunities to bridge the study abroad office with China experts on campus in this orientation effort.)
In your work at Johns Hopkins, how do you navigate the current environment in China?
My work at the Johns Hopkins School of Advanced International Studies (SAIS) requires closely navigating China's academic environment and the nuances of U.S.-China academic exchange. SAIS offers a large graduate program focused on the study of contemporary China in Washington, DC, as well as opportunities for study at Tsinghua University in Beijing or at The Hopkins-Nanjing Center (HNC) in Nanjing.
The HNC, which is jointly operated in China by SAIS and Nanjing University, has been in continuous operation since 1986, through good periods and bad in U.S.-China relations. The principle of academic freedom is at the core of the HNC curriculum, written into its agreement, and physically represented by the Center's library, backed by the resources of Johns Hopkins and Nanjing University.
Graduates of SAIS are involved in managing U.S.-China relations in government, multilateral institutions, nonprofits, and the private sector. It is important to ensure that students in the China Studies program leave SAIS with a deep, unbiased, and clear-eyed understanding of China and U.S.-China relations, and SAIS will continue to provide opportunities for them to experience China directly in all its complexity.