Last month, a department chair at George Washington University issued what would normally be seen as an unusual apology. After sharing information with students about an online police recruitment fair, the head of the sociology department, Hiromi Ishizawa, apologized to students, saying that her email "hurt many people in this context of national and international focus on police violence and police abuses, especially against Black people." She added, "Our Department's programs and classes provide students with knowledge and analytical tools to understand and improve society, including to research, recognize, and redress systematic inequalities and injustice." To be clear, what one department chair wrote was not an institutional statement of policy, but in microcosm, it brings us to a much larger issue with our campus culture nationwide.
If, to use the professor's words, her department develops students who will be responsive to social needs and ready to address injustice, aren't these exactly the students we want reforming our criminal justice system from within? Why the ritual apology? Ironically, some years ago, former president of George Washington University Stephen Joel Trachtenberg made it clear that campus police are guardians and consistently denied petitions from the campus police to obtain firearms. His successors have followed suit. But are we now getting to a perilous point at which higher education no longer establishes best practices but is expected reflexively to marginalize the police? Surely the academy can productively take up its unique opportunity (and duty) to define and model the approaches that can lead us to developing the police forces we need throughout the nation.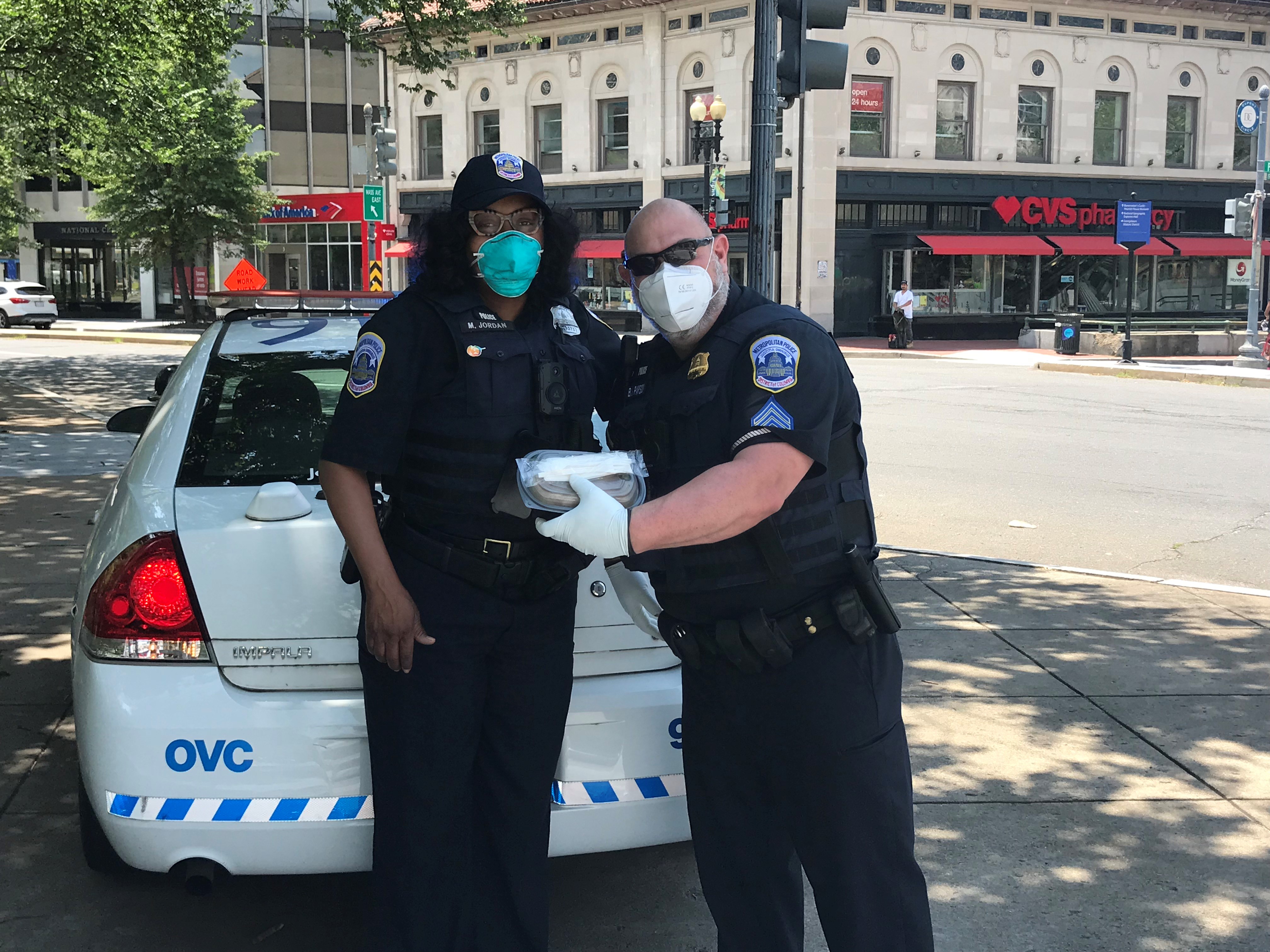 The George Washington University incident is one of many across the country in which campus activists demand that colleges and universities disavow the police. Dozens of student, faculty, and staff organizations have signed petitions calling for their institutions to terminate relations with local police departments and, in some cases, disband their own campus police forces. The University of California–Berkeley's Independent Advisory Board on Police Accountability and Community Safety has submitted recommendations for sweeping changes that include: "Substantially defund general campus police and redistribute those resources to the study and development of alternative modes of campus safety that minimize and/or abolish the reliance on policing and other criminalizing responses." The Berkeley report is now under review by the campus administration, as is appropriate. The extent to which the university will adopt or reject the recommendations remains to be seen.
There have been, to be sure, credible instances in which campus police have overreacted, and these call for intervention. But would anyone like to imagine students at Berkeley or UCLA or in other urban areas without a campus police force? Or any campus, for that matter, where emergencies, ranging from violent crime to drug overdoses to suicide attempts, necessitate urgent intervention.
Many of the responses of campus presidents to such demands have been appropriately judicious. New York University (NYU) noted the inevitable "serious emergencies or crimes at NYU or safety conditions beyond the scope of our Department of Public Safety." In point of fact, NYU's enlightened policy is, like George Washington University, to keep an unarmed campus force, without powers of arrest. University of Louisville President Neeli Bendapudi, for example, responded to the demand to break ties with the metro police department: "Your request for us to immediately terminate our relationship with LMPD would not make our campus or its constituents safer, and it would be an insufficient answer to a very complex problem."
Indeed. Perhaps the most important way that colleges and universities can address the problem is by doing what they are uniquely and quintessentially created to do: dispassionately and carefully analyze and develop solutions from evidence and thoughtful consideration. Thus, the first and foremost responsibility of universities is to provide a forum for debate, deliberation, and the discussion of new ideas. Universities enjoy a privileged position: When the rest of the nation is embroiled in conflict, the academy's role is to research, debate, and find solutions. The path forward means embracing a culture of free expression, in which all ideas, no matter how unorthodox or controversial, may be heard and discussed.
This will not be easy. Last month, University of Massachusetts-Lowell fired its Dean of Nursing, Leslie Neal-Boylan, ostensibly for putting the words, "everyone's life matters," into a tweet. University of Chicago economist Harald Uhlig came under fire for comments criticizing the Black Lives Matter movement and the call to defund the police, with petitions for his removal as editor of one of the top economics journals. Sadly, those petitions were signed by professional economists—experts in a discipline that has traditionally been open to some of the most unconventional and controversial views.
Higher education leadership needs to understand that nothing should be beyond investigation and debate, and that includes our own law enforcement system. In the case of the professor who criticizes the movement to defund the police or the student who supports it, the university need not support or endorse a view. In the words of the University of Chicago's 1967 Kalven Committee Report on the University's Role in Political and Social Action: "The university is the home and sponsor of critics; it is not itself the critic. It is, to go back once again to the classic phrase, a community of scholars."
Contrary to the George Washington University Sociology Department's apology for promoting a police recruitment event, colleges must not scorn law enforcement as a legitimate career path. The fact is that there is a national dialogue about increasing educational requirements for law enforcement. There is also important work to be done on reshaping policies to hold law enforcement accountable to the public interest. Colleges and universities can create and maintain campus police forces that exemplify best practices. And they must have a central part in educating the police and national security personnel whose role it will be not only to ensure our safety, but also to envision and shape a better and more just future.
Michael B. Poliakoff, Ph.D., is President of the American Council of Trustees and Alumni.
Erik Gross is a communications officer at the American Council of Trustees and Alumni.