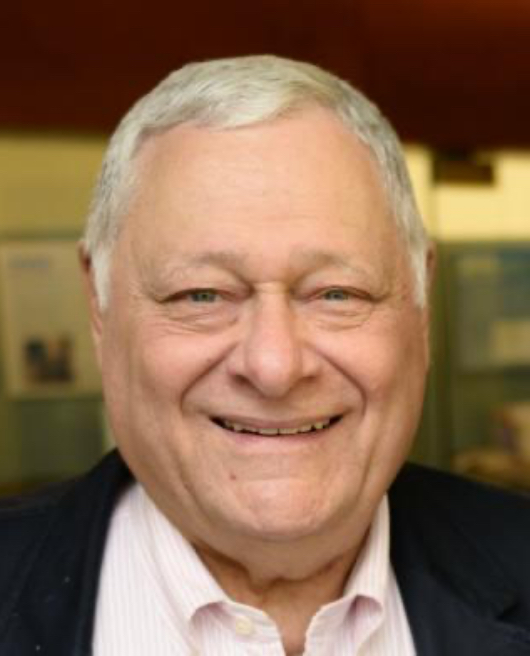 Stephen Joel Trachtenberg
Stephen Joel Trachtenberg served as the 15th president of The George Washington University (GW) for nearly two decades, from 1988 to 2007. Prior to his service at GW, he was president of the University of Hartford for 11 years. Before assuming the presidency of Hartford, Dr. Trachtenberg served for eight years at Boston University as vice president for academic services and academic dean of the College of Liberal Arts. Earlier, in Washington, DC, he was a special assistant for two years to the U.S. Education Commissioner, an attorney with the U.S. Atomic Energy Commission, and a legislative aide to former Indiana Congressman John Brademas.
Dr. Trachtenberg is a past chairman of the District of Columbia Chamber of Commerce and the Atlantic 10 Conference Presidents Council, and continues to be a member of both. He chaired the Southeastern Universities Research Association (SURA) and serves on the boards of the Greater Washington Board of Trade and the DC Federal City Council. He has served on the Chief of Naval Operations (CNO) Executive Panel and on the board of the International Association of University Presidents. He has also served as president of the American Association of University Administrators, and, in 1988, he was elected to the National Collegiate Athletic Association (NCAA) Presidents Commission. He is a member of the Council on Foreign Relations and the Board of Directors of the Chiang Chen Industrial Charity Foundation in Hong Kong, and a trustee of Al-Akhawayn University in Morocco.
Additionally, Dr. Trachtenberg was appointed by the mayor to serve on the District of Columbia Tax Revision Commission, as well as the District of Columbia Committee to Promote Washington. He has served on the board of the Urban League of Greater Washington and chaired the Rhodes Scholarships Selection Committee for Maryland and the District of Columbia.
Dr. Trachtenberg has been recognized both nationally and internationally for his extensive public service. By Resolution of the Council of the District of Columbia, January 22, 1998 was declared "Stephen Joel Trachtenberg Day" in honor of his commitments to minority students, scholarship programs, public school partnerships, and community service. He has received many awards and honorary degrees, including the U.S. Department of State Secretary's Open Forum Distinguished Public Service Award in 1997 and the U.S. Treasury Department's Medal of Merit in 2002.
Dr. Trachtenberg has published a number of books on higher education, including Big Man on Campus: A University President Speaks Out on Higher Education; Write me a Letter!: The Wit and Wisdom of Stephen Joel Trachtenberg; and Thinking Out Loud: A Decade of Thoughts on Higher Education. He is co-editor of The Art of Hiring in America's Colleges & Universities and, most recently, Leading Colleges and Universities: Lessons from Higher Education Leaders.
Dr. Trachtenberg earned a Bachelor of Arts degree from Columbia University in 1959, a Juris Doctor from Yale University in 1962, and a Master of Public Administration degree from Harvard University in 1966.